Sue Keeble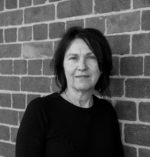 Property Manager
A passion for helping people led Sue into her role as property management assistant at Elders Real Estate Albury/Wodonga from which she was then able to take the step up into a property management role.
"The role as assistant to the property managers was a very busy and challenging role, and one which I enjoyed immensely. I love the vibrant office environment here at Elders Albury/Wodonga, every day is a challenge & the growth of the rent roll from the hard work our property managers put in is an amazing and exciting thing to watch.
"I have found the role to be very rewarding, I am able to meet new people every day and help so many people which is great & look forward to my role as property manager."
Sue's passion to learn, her attention to detail and communication skills are key strengths that have made her a key team member within our property management team.
02 6024 5450
02 6024 5462