Narelle Hamilton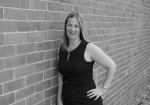 Office Administrator
Narelle has been an integral part of the Elders Real Estate business since 2002. With her wealth of knowledge when it comes to Real Estate, Narelle is often referred to as the right hand woman to our directors Jamie & Dean.
As sales administrator, Narelle is our behind the scenes star! She handles anything and everything throughout the sale process of your home possessing only the highest standard of professionalism.
Advertising your property, corresponding with solicitors & conveyancers, managing deposits and accounts & preparing for the settlement of your property are just few of the vital everyday tasks Narelle undertakes.
As well as all of this, Narelle is also the talented photographer enabling Elders to showcase our listed properties to the highest possible standard. With her years of experience and expert photography skills, Narelle ensures maximum exposure of property marketing in a cost effective manner.
Narelle's passion and dedication for her work is inspiring and highly regarded within the Elders Team and our clients. Her friendly, positive and helpful attitude ensures that the transaction of your sale is a smooth, easy and enjoyable one.
Whether you are a vendor or a purchaser, you can rest assured Narelle has your best interest at heart and will go above and beyond to ensure all parties are happy with the end result of the sale.
TESTIMONIAL
"Having worked with Narelle for over 2 years I have found her work to be very efficient, such a vibrant manner plus clients really enjoy dealing with her on the administration side. Narelle is always looking to improve the business & promote our social media.
Without Narelle's services, our business would be very much behind the eight ball with our customer service levels, prompt follow ups with vendors, sellers & internal dealings. Our business is a much better place with Narelle at the helm.
Dean Star - Director
02 6024 5450
02 6024 6452