Rachel Clark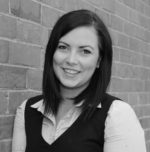 Property Management Assistant
Rachel is the friendly face you will be first greeted by on your visit to Elders Wodonga, property management.
A Wodonga local, Rachel is an integral part of our team with her friendly, outgoing nature and excellent customer service skills.
"I love my role with Elders Real Estate, every day is different and brings about a new challenge.  I look forward to further developing my knowledge of the industry and experiencing further roles within the Elders Albury/Wodonga business."