Lauren Oates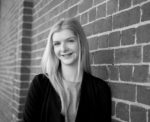 Property Manager
Lauren is one of our wonderful, bright and bubbly property managers situated at our Albury Residential office.
After completing her high school study Lauren has undertaken and completed a business traineeship with Elders Albury/Wodonga at which time allowed her to observe the daily hustle and bustle of a busy office and busy property management team.   
Upon completing the traineeship and undertaking a role as property administration assistant Lauren was able to gain further invaluable experience that has allowed her to now tackle the role of property manager.
The experience in property management Lauren has already gained has seen Lauren become an integral part of our team and we know that Lauren will enjoy and continue to meet the challenges head on!  The support she provides to our team is outstanding and with her willingness to learn new skills Lauren is sure to be with our team for a great number of years!  
02 6021 2199
02 6041 3379